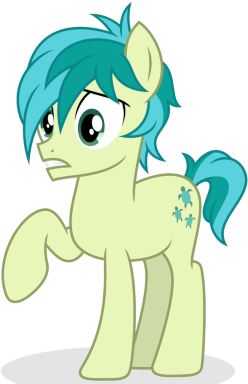 Source
Sandbar doesn't talk much about his family, largely because his friends never ask. He's just glad to have made friends.
However, in private, Sandbar stays in touch with a few relatives. Including his cousin, Double Diamond.
And so, late one night, Sandbar stays up to write a letter telling his cousin all about life at school. And there are things he'll write in that letter, that he won't admit to anyone else.
Chapters (1)