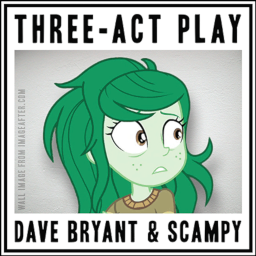 Source
This story is a sequel to Oops.
---
A Twin Canterlots story—fourth and last in the Brass Ring series
Warning tag refers to an attempt and the aftermath.
Rose Brass, retired army captain, has found a second career as a youth social worker. She has a tough attitude, experience, and a security clearance. Naturally she's the perfect expert for Sunset Shimmer to consult after Wallflower Blush fails to show up for graduation.
A collaboration with Scampy. Thanks also to I-A-M for additional assistance.
Begins immediately after graduation from Canterlot High School and ends with the start of Virga (latter half of season seven).
Hit "Popular Stories" and non-M feature box within an hour of publication and the all-ratings feature box 2 August 2020! Huzzah!
Chapters (17)