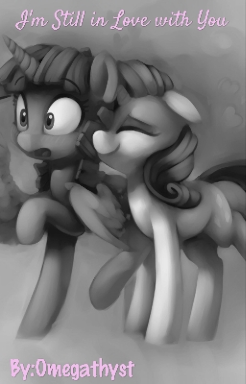 This letter is the last letter that I will speak of you, my Twilight Sparkle. Perhaps you've forgotten about our relationship, or even trying to forget. Maybe your heart doesn't come to me like mine does to you anymore. And maybe it's time to move on, find somepony else. But not without one last-ditch effort, my love. One more attempt to open your eyes to me.
Love,
Rarity
---
This takes place after the finale, before the Council of Friendship was formed. Entry for the Right Back at It Again Contest, and the Pride and Positivity event. Foreword to this fanfic can be found on my blog


Cover art done by the talented lilfunkman!
Chapters (1)