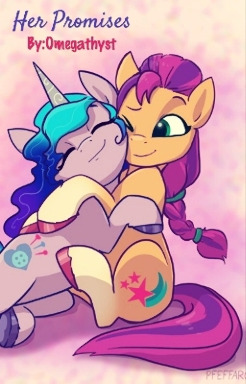 After some time of dating Izzy Moonbow in addition to getting used to her newfound alicorn status, Sunny takes Izzy to meet her Dad at the cemetery.
---
As this story was very difficult for me to write, I must place a disclaimer that anyone dealing with heavy self-resentment and/or a lost loved one might not be in the right place to read this story.
Cover art by pfeffaroo.
Chapters (1)