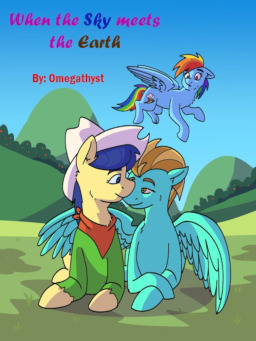 Lightning Dust would always be an angry monster that seeks to ruin Rainbow Dash's life whenever possible. At least, that's what Rainbow Dash told herself. So when she sees that Lightning Dust is dating a mare within the Apple Family, she comes to that exact conclusion. Instead of being proven right once more, she learns a valuable lesson about just how deserving of love "monsters" can be.
Written for The Red Parade for Jinglemas 2021.
Cover art generously done by applejackofalltrades!
Contains themes of self-resentment, healing, and Appledash friendship.
Chapters (1)