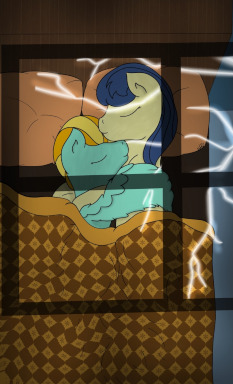 After the Wonderbolts, after the Washouts, Lightning Dust seeks a new life. With all her worldly possessions in a saddlebag and a hoof full of bits, she hops on the train to anywhere,
At the end of the line, she finds a home, a job, and a wonderful mare.
But life still isn't without it's storms.
Written as a birthday gift for the amazing Red Parade as an unofficial prequel to his story never forever. 
Cover art by myself.
(If you are an author looking for cover art, send me a PM!)
Chapters (4)