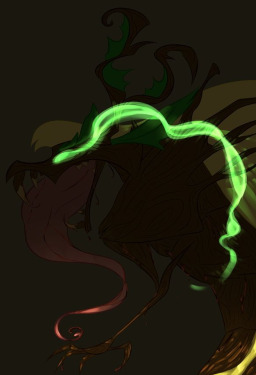 Source
Going to visit Zecora, Fluttershy and Applejack are attacked by timberwolves. The resulting fight and flight leaves Applejack injured and Fluttershy poisoned by a hallucinogenic plant. The good news: they got away, and neither of them are suffering anything life threatening. The bad news?
Now Fluttershy has to survive a night in her cottage. Alone. With the plant's drug pumping through her system, she soon faces horrors of her own imaginings. Worst of them all is that eternal, hot yearning she feels for the mare who will always be there for her.
---
Written for The Barcast's Halloween in April horror contest.
Pre-read by the ever helpful Wanderer D.
Cover art by OgaraOrCynder.
Chapters (1)