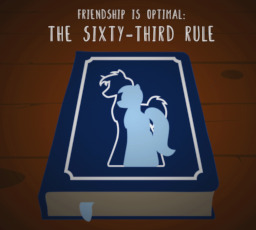 This story is a sequel to The Horizon Behind Us
---
Silver Star is only just recovering from a magical ailment that gives him unexpected spell surges. After a night of strange dreams based on a recent tabletop roleplaying game, it transpires that he's not... quite as cured as he seemed.
And now he has a problem. Well, two problems.
This story is set in the Optimalverse, and I strongly recommend reading the other stories in my continuity first.
Cover art by SiMonk0, with additional illustrations by HuckleberryPony!
Chapters (5)