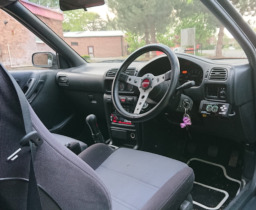 When an earth pony working as a trucker is fired for a fairly heinous mistake, her human friend cheers her up by showing her his decidedly smaller and faster vehicle.
---
⠀
This was my attempt to do two challenges at once!

Conceived and written in one hour for the seventh Quills and Sofas contest. The prompt was "hard to handle". It came third place!

I realised it was also an opportune time to also have a go at AdmiralBiscuit's Labour Day Challenge! I didn't actually have time to include any scenes of her actually trucking, like I wanted, but... how interesting could it be? She sits there, listens to podcasts and talks to her buddy. Earth pony stamina to stay awake. 'Nuff said.
Chapters (1)