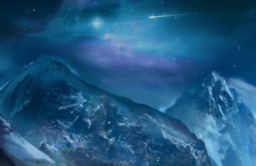 This story is a sequel to The Sixty-Third Rule
---
Soulmates are supposed to stay together forever. But forever is a long, long time. Back on Earth, it was understood that broken hearts were far more common than happy endings. Can ponies really love each other enough that it never fades, even after countless lifetimes?
Silver Star worries about this. As usual, he's probably wasting his time.
This story is set in the Optimalverse, and I strongly recommend reading the other stories in my continuity first.
Chapters (1)