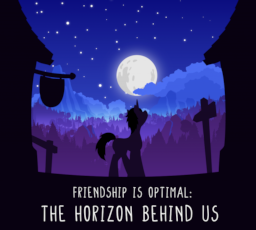 Source
This story is a sequel to If I Saw You In Heaven
---
Silver Star has been avoiding me since he arrived in Equestria. It shouldn't bother me. It's not like I'm the only pony in town.
He seems to like talking to me online, though, when he doesn't know I'm the same pony he met the day he arrived. At some point, you wonder, what's that about?
⠀
This story is set in the Optimalverse, and I recommend reading Friendship is Optimal or alternatively this synopsis first.
Cover art by SiMonk0, who is awesome!
Chapters (11)