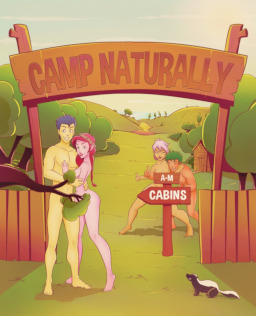 Shortly after Glorisa's destructive rampage, Timber Spruce and his sister focus their efforts on Camp Everfree's reconstruction, trying their best to get things back in working order.
While cleaning out one of the cabins, Gloriosa discovers an old trunk full of her late grandparent's effects, including: a hefty sum of gold Reichsmarks saved up from the old country and their original plans for the camp to be modeled after the FKK Movement.
Gloriosa & Timber decide to convert Camp Everfree into what their grandparents had originally envisioned: a resort where people can enjoy the majesty of nature as nature intended.
Chapters (23)