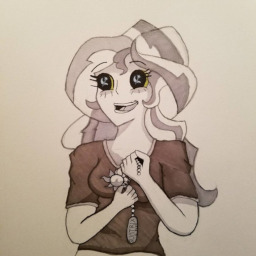 This story and its sequel now takes place in the same Universe as My Chemical Reaction.
Sunset Shimmer is still not so popular in Canterlot High due to her past actions, so she's surprised when she starts receiving love notes from a secret admirer. What's odd is that the admirer is using a method to reach her no one uses anymore. Who is this misterious person?
This story is a gift to my proofreader, zalla661, as a thanks for all his help!


The cover image was created by him

Note: I know the cover looks scary, but I swear, it's a romance one-shot! The problem is the small size

Chapters (1)