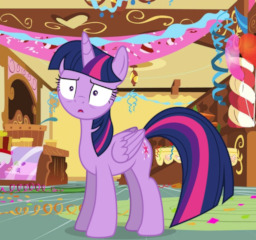 When Twilight finds herself invited to another one of Pinkie Pie's trademark parties, she discovers that life might be going by faster than she's realized. Ponyville has hit a major milestone, and it's all about her!
What surprises are in store for her on this wonderful occasion?
---
[Sex] tag for innuendos only.
Cover by me
Edited (and eventually turned into being co-written) by Dreams of Ponies
Pre-read by I Thought I Was Toast
Chapters (1)