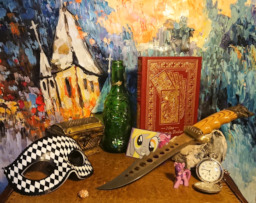 It's a known fact that you can find all kinds of interesting things up in the attic. More so when it comes to generations before you. Whether it's a photo, a memento, or a hidden treasure, there's always a story to be told.
Dinky Hooves is about to find out just how true that is.
---
Take a look into the kaleidoscope.
Chapters (1)