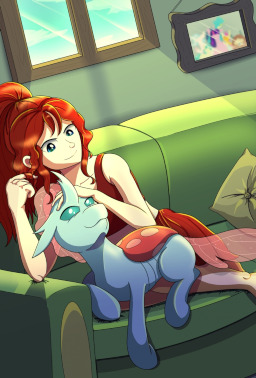 Source
Thanks to the School of Friendship, Equestria has reached out to surrounding lands far and wide. Dragons, Griffons, Yaks, Changelings, Hippogriffs, Kirin, and more have all walked its halls alongside their pony companions as students. 
But adjusting to a new environment can be stressful. What's a student to do when they need to ease their anxiety?
Why, visit the Cuddlebug, of course.
1st place winner of CategoricalGrant's 2021 Cuddlefic Contest!
Cover art by the awesome Little Tigress.
Big thanks to Arkane12, Jarvy Jared, and milesprower06 for pre-reading and editing.
And enough people like cuddles that this hit the filtered Feature Box on opening day!
Chapters (1)