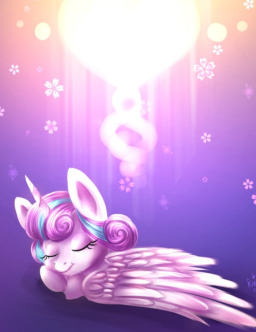 Princess Cadence decides to seek help from Zecora with nursery rhymes for Flurry Heart as it is getting harder and harder for her to sleep and it has driven her ragged, Shining Armor is too busy with guard duties to the Princess to be of much help but will she discover more than just rhymes from the shaman herself, and what will Shining Armor think when she falls for this mysterious mare.
Note: This is an entry for "Crackships for Christmas contest." hosted by Spark.
Feedback very appreciated, this is my first contest entry.
Chapters (1)