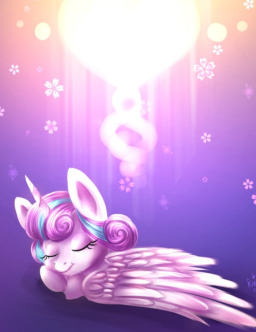 Princess Cadance desperately enlists Zecora's help when Flurry Heart is unable to fall asleep, and Shining Armor is too busy with crystal duties to be of much help. Turns out Cadance may just be falling as well. But will her marriage be able to withstand such a thing?
Note: This is an entry for "Crackships for Christmas contest." hosted by Spark.
Feedback very appreciated, as this is my first contest entry.
Edited by anon26182 <3
Chapters (1)