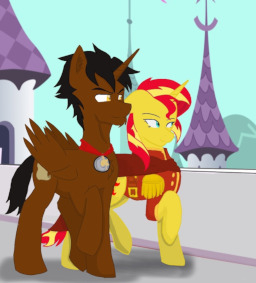 Source
This story is a sequel to Secret of Flying
---
Blank Page continues his life in Equestria. Everything seems to be going his way for once... hah! Like that would ever realistically happen.
Even if nopony else did anything, he could get himself into plenty of trouble all on his own. 
So, while Equestria seems peaceful for now, that may change. Or at the very least, he'll manage to make his life interesting for himself.
Whether he likes it or not.
Big massive thanks to Sipioc for the cover art!
Chapters (47)