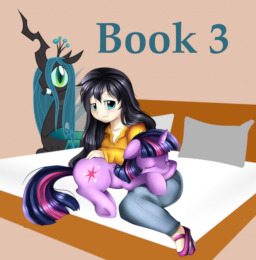 This story is a sequel to For science - Book two
---
Much changes as Chrysalis moves into the library so our pair can "research" her and find a way for the changelings to fit into pony society. Meanwhile, a new threat emerges.
---
Please point out any misspellings or strange phrases since I'm not a native speaker.
I usually upload a new chapter at least every second week.
Chapters (31)