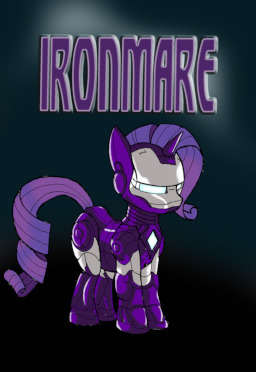 Source
A complete re-haul of the first story in the Harmony's Warriors cycle. Co-written to a great extent by theseventhdoctor, with additional help from JZ1 and Fedorasarecool.
---
Rarity Belle is well known throughout Equestria. Both as a technological genius and as Equestria's most eligible bachelorette. After a life threatening incident, she will be come the Iron Mare.
---
Rated Teen for Action Violence, Brief Language and Some Innuendo.
Based off the fanart and ask blogs created by Kenichi-Shinigami on deviantart. I asked permission before I started this. Cover art by Kenichi-Shinigami
Chapters (18)