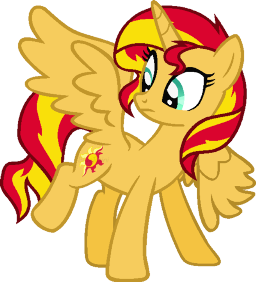 Source
After much convincing from Twilight, Sunset Shimmer decides returning to Equestria for a day wouldn't be such a bad idea. After all, a quiet afternoon with one of her closest friends wouldn't be much of a problem... right?
Well, possibly so, if Sunset didn't return as an alicorn. Now, Twilight has more questions than answers, and is determined to figure out everything and not let Sunset leave until she's finished.
Now, as Princess Celestia thinks Sunset's a princess and Twilight seems to be continuously persuading her to get her to stay, Sunset can't help but wonder: will she ever make it back home?
Chapters (2)