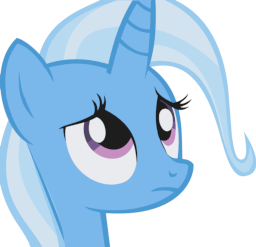 The Ponyville jeweler, Lavender Brooch, is getting ready to pack up after a long day at work. It had been particularly busy, and she was more than eager to return home.
Her efforts came to a halt when a mare she remembered as Trixie walked through the doors, stepping tentatively up to the counter. With a red face, she requests to be shown the most beautiful necklace to buy for the most beautiful mare. Naturally, Lavender is inclined to help.
---
Spoilers for S7 Ep2: All Bottled Up.
Chapters (2)