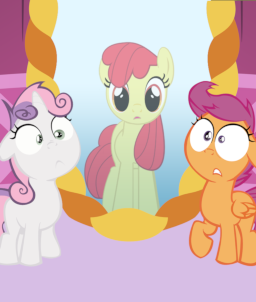 Source
What if a cutie mark was not just related to a pony finding their talent but also a sign of a pony becomming an adult?
This was the question that Apple Bloom thought about after another failed attempt to get her mark.
But is her attempt to get her mark through magic going to work, and more importantly, what will the consequences of her actions be?
Chapters (14)