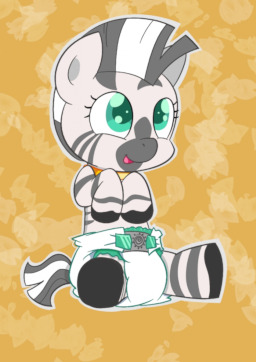 This story is a sequel to Royal Guards in Training
---
This story takes place after the events of Bridle Gossip.
After Twilight and her friends were cured of the poison joke. Apple Bloom decides to help Zecora clean up her hut and only succeeded in turning the zebra into a foal. As a cure is being developed Apple Bloom and her family take it upon themselves to watch the baby zebra.
As Zecora becomes apart of the Apple family and they come to accept and love her. A cure seems unlikeley, and it may come down to Apple Bloom to make a difficult decision...
Editor Superpinkbrony12
Chapters (11)