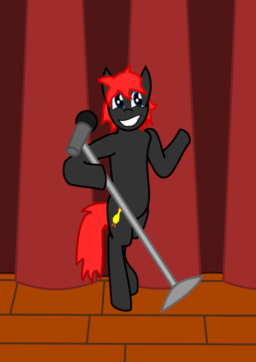 Laughing Stock is a standup comedian from Canterlot who is having a difficult time with life as of late. He hops on a train to Ponyville in hopes that small town life will help him get a better perspective on things. During the journey, he meets a mare who offers to help him find what he is looking for and some things that he doesn't expect to find. During his trip, he realizes that while accomplishing your dreams is a fantastic feat, having nopony to share them with makes life's long journey pointless.
Special thanks to Golden Hoof and wildberk for helping me with this beast!
Another special thanks goes out to HoovesLikeJagger for the fantastic artwork!
Chapters (7)