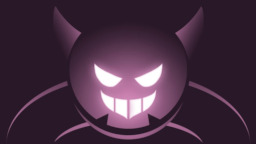 Source
A Displaced story idea I came up with when watching Wakfu season 2 for the second time and thought 'I kinda like Shadofang's powers..' and then this popped up.
Another poor sap comes across the merchant at a convention, and purchases what he thinks is a 'Replica' of his favorite Shu-Shu character from the show Wakfu. Turned to stone almost immediately upon arrival to Equestria, he has nobody to talk to but the ring he had purchased and the mis-matched creature that appeared to be sharing his fate. Freed about a thousand years later (Give or take), he escapes the Princesses grasp and leaves to explore the land. How will he make his way through Equestria with Shadofang on his hand?
Planning to tie this in with my Story Son of a Kaiju! and Feeling Cooler.
Switched from E to T just in case because mild swearing.
(Not a lot of character tags, because to be honest... I haven't got a completely clear idea of where I'm going with this yet... Just warning you ahead of time. Character tags might be added as the story progresses.)
Token Status: Probably not the best time for a displaced visit, unless you're okay with somewhat sporadic collaboration

Chapters (8)