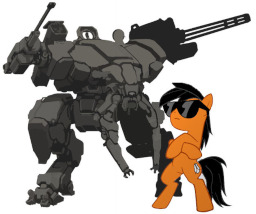 A night of tequila and bad choices lead to a man being ponyfied. He thinks it's only a dream, but is quickly labeled Ponyville's resident lunatic.
Also giant robots, for some reason.
---
This is a companion to my story, A Dream.
These chapters are the random stories that don't match any episode of the show.
Chapters (40)