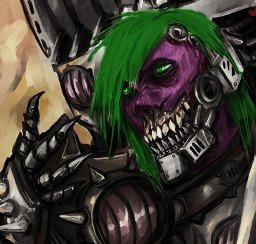 Source
Two thousand and fifty three years.
Spike has been battling the eldritch horrors of timeless Ginungagap for over two millennia, yet even to this day, his shame remains gnawing at his very heart and mind. Until the day comes when he is told of the danger that threatens what is most precious to him.
To save what he loves, Spike shall face his shame once more, his will, determination and sanity stretched to their limits, as he will step into the Abyss of his own, personal hell.
As always Spike moves forward, ever forward, towards battle, death and hopefully redemption.
In life, shame.
In death, absolution.
Chapters (20)