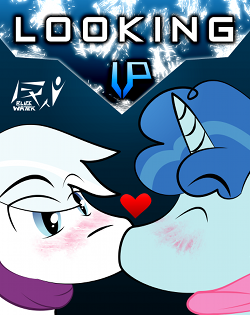 Source
This story is a sequel to Snow and Ribbon
---
Party Favor confessed his feelings to Double Diamond, who returned them. Neither stallion knows where to go from there but they're trying nonetheless. The only problem is that they don't know what to do about Night Glider. The female pegasus has a serious problem regarding Sugar Belle. Obsession can't be healthy for a relationship, can it?
NOTES
1. This story also takes place after My Baker.
2. Contains M/M and F/F. Also, some obsession and hijinks.
Art by BlackWater (me)
Chapters (6)