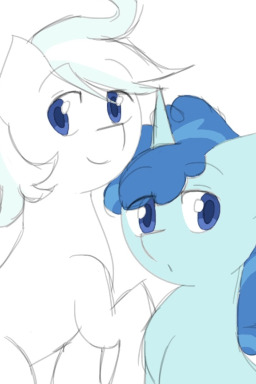 There is a gang that lives in the middle of nowhere on the east, in a little town where everypony knows everypony. One of them can bake, the other can fly, another can make celebration tools, and another can ski. They're all tight friends, inspired by the bond of six ponies that came and saved the villiage.
Though some of those friends are not satisfied.
(No yaoi hentai (since I can't succeed at writing it for my life :'D) but it's going to be mainly shounen ai.)
Art cover by me.
Chapters (3)