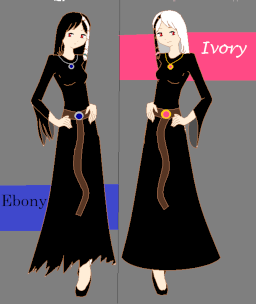 Inspired by stories such as Daughter of Discord.
Ebony and Ivory Wolfe were the teenage twin daughters of a witch. Ebony is a talented loner. Ivory is popular and charismatic. Both are opposites and yet possess similarities.
Chief among them: neither knew their birth father.
But when Ivory performs a spell that their mother had been preparing for years, the sisters wind up in Equestria. In the form of Draconequai. Having no choice but to adapt, the twins shortly discovered that there were only half-human.
And their father is none other than the Lord of Chaos himself: Discord.
Can Discord handle being a father? Especially to twin Draconequai? Hopefully, with the help of the Mane 6, he can be the father Ebony and Ivory need.
Chapters (6)