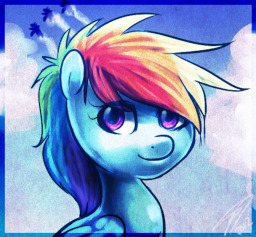 Source
"Her parents hadn't come close to telling us what had happened. As I read her newest letter I couldn't believe what she was telling me. This kid hadn't 'had an accident'… this kid, damn, this kid had been buckin' broken... she'd been broken…"
Based on characters and situations from "Tiny Wings" by DeadParrot222.
Image "Filly Dash" by Imalou. Both used with permission.
Chapters (1)