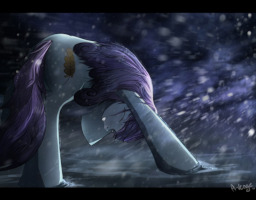 The Crystal Ponies have been gone for eons, and no one seems to care anymore.
In this modern age, history and society have greater things to worry about, and while it is severely disappointing, the reason is valid: Our very first generation of ancestors — our glistening mothers and fathers — are indeed the reason why the current generation, and every one before it has been . . . haunted. Stalked.
Watched, monitored for most of our lives, their reasoning is unknown, and what's left of the Crystal Ponies' history is disappearing fast. However, there is but one individual, cursed by age, who plans to retain and mend that history.
But will it serve to be just? Will it mend more than just three broken minds, bodies and souls?
Chapters (9)