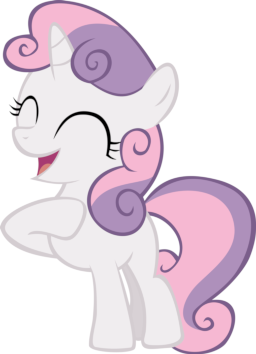 Source
This story is a sequel to Hidden Voices
---
After winning the Talent Competition, Sweetie has become more confident in her singing and has even begun to muster up the courage to audition for a part in the upcoming school play. Of course, it turns out that she isn't the only filly in the class to be interested in show tunes and Bridleway classics.
Now stuck competing against each other, Sweetie and Diamond will face off to gain a part in a play. But, what will come of the fight between the two fillies when their friends begin to doubt them?
---
ButtonBelle is a couple in this fic, though it is not the main focus of it.
Chapters (10)