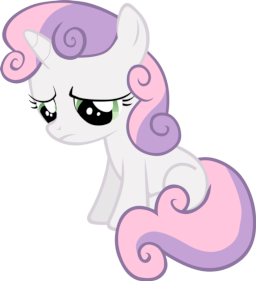 This story is a sequel to First Date
---
After Sweetie Belle and Button Mash became a couple, Diamond Tiara has been giving them a harder time than usual. Finally, when Sweetie finally confronts her on the matter, Diamond takes it as a challenge and makes a dare with her: if Sweetie Belle manages to win the upcoming talent show, Diamond will leave them alone. But, if Diamond wins, she gets Button to herself!
Will Button and the Crusaders get Sweetie to perform?
---
Celebrating 450+ followers!
Chapters (1)