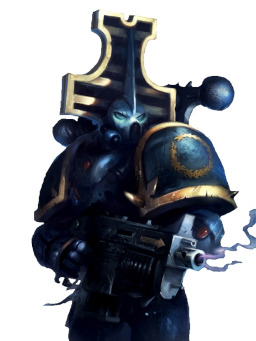 Source
The immaterium is an unpredictable and fickle aspect of reality, and "impossible" ceases to be a valid term when it is involved.
As such, when Twilight witnesses a fantastical cosmic event occur above Equestria, she immediately investigates. What she finds is nothing short of one of the most dangerous artifacts to ever make its way to the relatively peaceful realm of ponies: a blackened suit of massive armor, marked by the ouroboros.
Warhammer 40,000 crossover inspired by Blooms in the Dust.
Now with a sequel, Forged Anew!
Chapters (6)