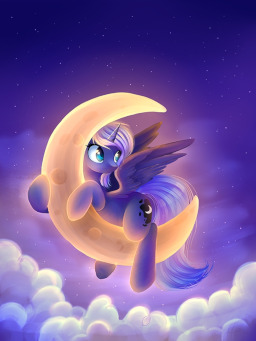 Source
This story is a sequel to Mother of the Moon
---
After learning that her sister is actually her mother, and her father is Celestia's captain of the guard, Luna learns to adjust to this change. She finds that many things have not changed, nor can they. Other things have, and not always for the better.
As Luna is nearly nine, Celestia feels its time to start teaching her the more difficult lessons about being royalty, and that the world is not always fluffy and kind.
Cover art by Melon Drop, used with permission.
Proofreading by the wonderful, and patient Mind's Eye.
Chapters (1)