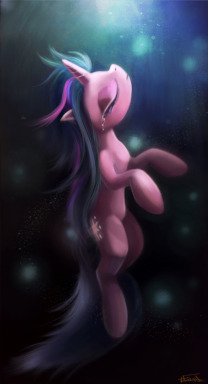 Source
Alternate Universe
Slice of Life
---
This story is a sequel to
A Tale of the Sun, Moon, and Stars
---
Twilight Sparkle is embarking on a new path in her life, and Luna is there to guide her to the right one. At long last, it is time for the Stars to come home.
Twilight Sparkle's story, and sequel to A Tale of the Sun, Moon, and Stars.
Cover art by AeronJVL.