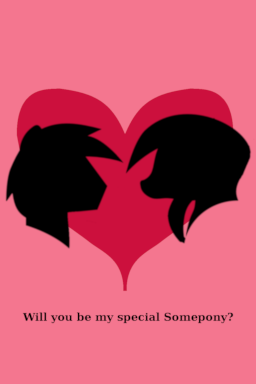 It's Hearts and Hooves day, the day ponies express their feelings of love to that special someone in their eye. Though mainly meant for more "grown-up" ponies, it doesn't keep the foals from expressing their innocent crushes with one another at school.
Derpy, like the rest of the foals, has her eye on some pony. However after some unfortunate events, Derpy learns that sometimes it's another pony that truly sets your heart a flutter.
----
Thanks to Berry Punch for Pre-reading.
Chapters (1)