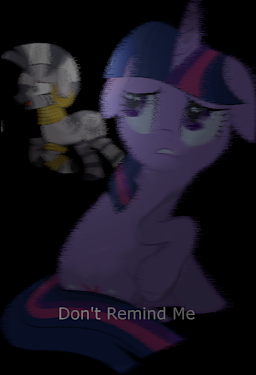 Zecora finds a wounded mare in the forest, but something is not right with her unexpected guest. The only thing the mare will say to her is "I don't remember". When the mare's condition worsens, Zecora is faced with a disturbing question: how far will a pony go to forget?
Thanks to theforrealdeal for editing this story, you made it at least twenty percent cooler!
Go check out TheLostNarrator's awesome reading of this!
This idea would not leave me alone last night when I was trying to write the next chapter of my other story. I had to get it out of my head, so I posted it here. I hope this isn't terrible, and I hope this lets me finally get back on track.
Chapters (1)