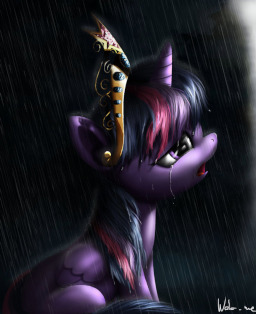 It has been more than five hundred years since Twilight first arrived by chariot on that life-changing day, and Princess Twilight Sparkle still resides in Ponyville at the Golden Oaks library. But with the deaths of her closest friends still weighing down on her, she makes a decision that not only affects her life, but the ponies around her.
---
Marked teen due to thematic elements.
Edited by retroman000 and Espeon_in_the_Morning and pre-read by Unoriginal and FLUTTERSHY2424.
Cover image by Neko-me. Previous cover art by AppleAlba.
Chapters (3)