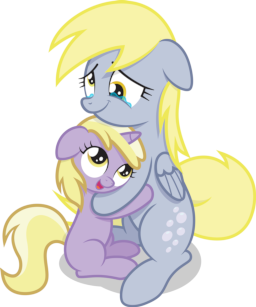 Source
School is out in Ponyville. Dinky just wants to find her mom and spend time with her, but she's not at work. Her boss says she was 'fired'. Not understanding what that means, Dinky embarks on a frantic search for her mother.
She just wants everything to be okay.
Preread by my friend andygrey
Cover art by Agamnentzar. Used with permission.
Now a part of Twilight's Library!
Also featured on Canterlot's Finest!
Chapters (1)