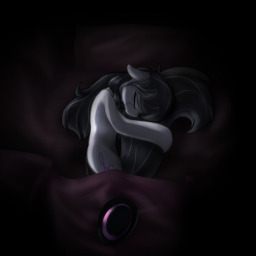 Source
Alone in bed one morning, Octavia is left to think about her life. She has given up a lot for Vinyl, but is it really worth it? Just how much is her relationship worth to her? Is she even able to walk away?
Every choice has a cost, as Octavia will soon learn.
---
Pre-read by Don't Look At My Name Bro and Auramane. Cover art provided by Zedrin.
Chapters (1)