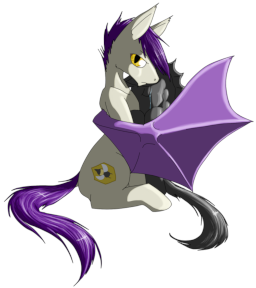 Stalwart Drone has been a Night Guard for a little over two years, and now he's being reassigned to the Crystal Empire, forced to leave his home and his talent behind only to have to readjust to living up in the frozen north.
Ruby Swift, conversely, has been in Equestria for most of her life, and recently she's taken a... darker look on life.
Forced to live in the same house as one another, the unlikely duo are going to have to live with what they fear.
At least, for now anyway.
Cover image can be viewed in its full resolution by clicking on it (or right-clicking and opening it in a new tab.) Spent a couple days working on it and I'll be uploading it to my DeviantArt gallery soon.
Chapters (5)