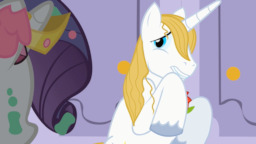 Source
After years of plotting, Prince Blueblood has finally come up with the perfect revenge scheme against Rarity. Except Discord told him it was stupid and gave him a different one to use instead.
Unfortunately, he might never get to put that plan into motion, what with the alien invasion, that weird pony in a blue box, his hated rival Fancypants, and his idiot wife getting in the way.
Second story in the Discord's Evil League of Evil series.
Chapters (5)