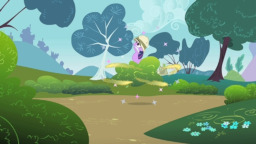 1.OUT! Twilight gets stung by a bee: Exactly what it says on the tin. Twilight has a close encounter with an insect.
2.RELEASED! Rarity Evicts a mouse: I'll give you three guesses.
3. GOGOGO! Fluttershy has a serious conversation with a bowl of milk: A really sad story, actually.
4. READ IT! The song of the sea: A pony poem I wrote, on a whim.
5.IT'S THERE The Gopher: WARNING SAD: My first attempt at flash fiction.
6. (SAD WARNING) The Dust Beneath My Feet: Another sad, flash fiction, this time with Luna as the central character.
7. (Sort of silly) A thing-explainer simple story. Go read it, it's really interesting. Hard to explain though.
Chapters (8)