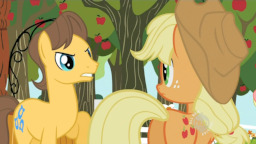 Hey guys, the story is back on. Progress is halted, though. Go read the blog post.
The Ponyville Mayoral Election is coming up, and Twilight is excited to root for Mayor Mare alongside her friends. That is, until she discovers that in Ponyville stallions are not allowed to vote. Twilight quickly gets mixed up with the Ponyville civil rights movement, but when the time comes, will she stand against her friends?
(A/N: This fic has been in my head for a while now. I rated it T because of some more adult themes, such as abuse (which will be touched on). Nothing will be explained in graphic detail, but there be some very serious subject matter. I hope that I can cover all of the peril, danger, and ultimate victory of a civil rights movement in this fic (hence the dark tag). Please don't hate, this is my first fanfic ever and I am very nervous about posting it...
P.S.: I am working on a tablet without spellcheck. Looking for a pre-reader or five if anyone is interested
P.P.S.: Constructuive criticisim is welcome! PLEASE! I want to be a really good writer , so let me know if there is something I can do better!
P.P.P.S.: Looking for a cover image. If anyone is interested or has a picture that would fit the fic, let me know!)
Chapters (16)