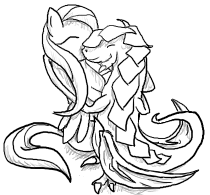 One morning, Fluttershy finds a zergling in her yard. Fluttershy helps the creature and they bond.
In the process, everypony learns a little bit more about the mysterious Zerg.
Cover art by me, because apparently even the internet doesn't have a picture of Fluttershy and a zergling cuddling. Rating is teen because of mild gore in chapter three.
Chapters (3)