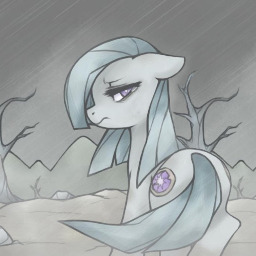 Source
On the Pie family farm, there are only rocks. It's a life Pinkie moved away from. Back home, after a tragic event, her sister Inkie wonders if she should do the same. After all: it's hard to have a life worth living, with only rocks.
Written for the EQD Prereader Battle of June 2013
Edited by Vimbert.
Cover image edited by knighty.
Chapters (1)