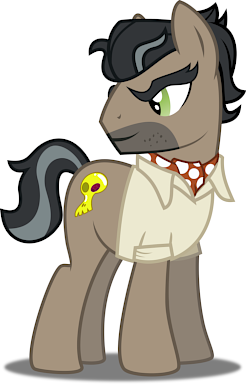 Source
You may never have heard of him, but Dr. Caballeron is one of the most infamous treasure hunters in the world. As a pony whose whole purpose in life is to loot ancient artifacts for bits, you would assume he is an arrogant, prideful and smug pony who you would love to buck in the face; and you'd be mostly right.
Still, even a pony like that can swallow his pride when he needs help, and there is nopony he can trust more than his former partner, Ms. Daring Do.
Proofread by Feather Scratch, the authority on all things Daring Do.
Also, now part of Twilight's Library.
Chapters (1)